Pay Your Bill On-Line
Please make your payment as directed the email you received:
Website Payments
Type your Company Name and Invoice Number in the top option box.
Fill in the amount on your invoice.
Click Submit.
Complete the Payment process in PayPal.
If you have a PayPal account you may use that.
If you wish, use your credit card.
If you wish, use a bank check.
You Do NOT need a PayPal Account
What to look for when checking out with OUR PayPal Interface.
YOU DO NOT NEED A PAYPAL ACCOUNT
When you are ready to CHECKOUT. click the PROCEED TO CHECKOUT button below.
The next page will ask for your address and shipping address.
Once you fill out the required information below your will be forwarded to the payment interface screen
Click the image below for a larger view of where to select to put in your credit card information
If you DO NOT have a PayPal Account
Click on the Pay with Debit or Credit card link
below the PayPal Login Button.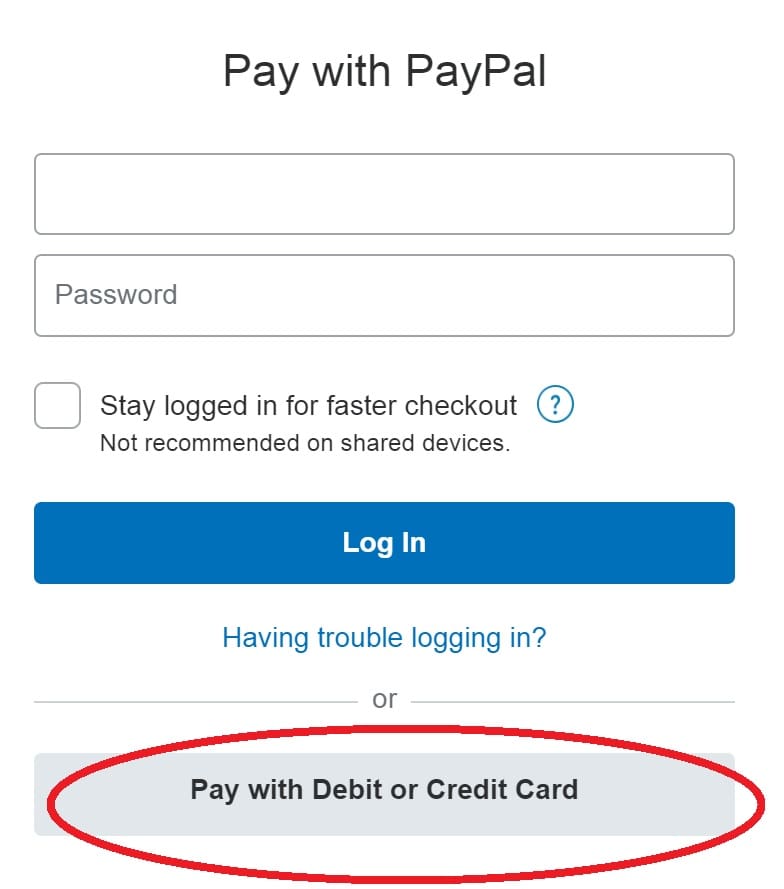 This is where you fill out your credit card info.